Mitch Coodley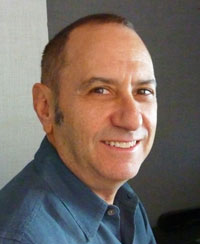 Mitch Coodley has been composing and producing music in NY City for TV and other media for nearly 30 years. He has scored for CBS, WCBS, ABC TV, FOX Sports, ESPN, Ralph Lauren, Victoria's Secret, Donna Karan, Tommy Hilfiger, Dana Buchman, Joesph Abboud, and Videofashion.
As a guitarist Coodley has worked with Pat Metheny, Gary Burton, Donald Byrd, Ben E. King, Cynid Lauper, Jerry Bergonzi, Michael Urbaniak, Andy Snitzer, and is featured on many of his recorded scores. Coodley has also produced 130 albums of production music, and he now owns and markets his licensing catalog at www.thebuzzmusic.com
Coodley is also in demand as a lecturer and clinician, working with new talent and guiding them toward successful music and work in the music industry. Venues include NYU Film Scoring Department, Sonic Arts at City University, Berklee College of Music, Northeastern University and others. For more information see www.mitchcoodley.com
Linda Harrar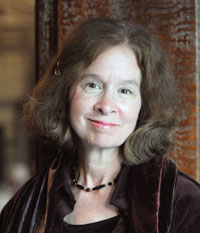 Across her documentary career, Linda Harrar has specialized in producing stories on women's health and human rights, global health, and the environment. She has filmed 20 documentaries in 35 different countries, and on all seven continents.
A staff producer on the PBS NOVA Series for a dozen years, Linda produced the first international documentary on the Antarctic ozone hole, a portrait of biologist Stephen Jay Gould; a portrait of Native American physicians called The Crisis in Indian Health, and Rafting through the Grand Canyon. She served as Senior Producer for the 10-hour Race to Save the Planet series, and as Producer for Last Oasis in the Cadillac Desert series. Panama: Paradise Found? for Audubon/Turner OriginalProductions.
Linda served as Executive Producer of PBS's Six Billion and Beyond and Roots of Health, as co-Executive Producer of World in the Balance, and as Senior Content Director of the 2005 Emmy-award winning series Rx for Survival – A Global Health Challenge. She is a member of the Filmmakers Collaborative and serves on the boards of World Education (worlded.org), and Young Voices for the Planet.